About us
Welcome to the website of KAMA Tyre Service - official dealer of KAMA Tyres, member of IZMAJLOV Group SLOVAKIA.
IZMAJLOV Group LLC Nitra, Slovakia is designated as an authorized dealer of JSC NIZHNEKAMSKSHINA tires for Europe since 2000.

All types of tires we offer have undergone homologation tests of technical capacity and quality. They have the homologation certificate valid also in Slovakia.

Izmajlov Group includes several trade groups specialized in eastern-european trade, it provides a permanent trade connection from Munich to Celjabinsk, i.e. from Western Europe to Asia.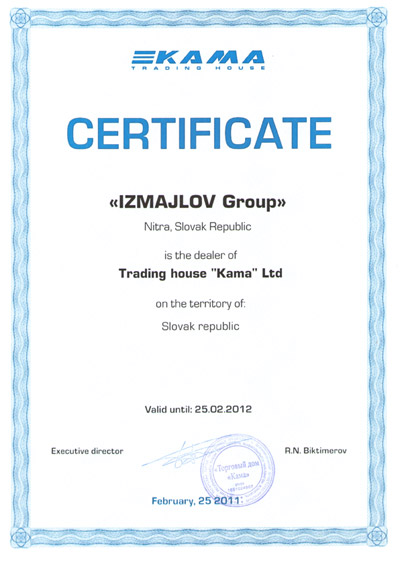 © Copyright IZMAJLOV Group s.r.o. All Rights Reserved.